On the 23rd of September there was a gaming and game development conference sTARTUp Gaming 2020 here in Tartu. The conference included a big expo area, where our students Daniel Nael and Tanel Marran showed the games they had made during their studies. There were several talks by both local and international game developers, including our own game development educator Jaanus Jaggo.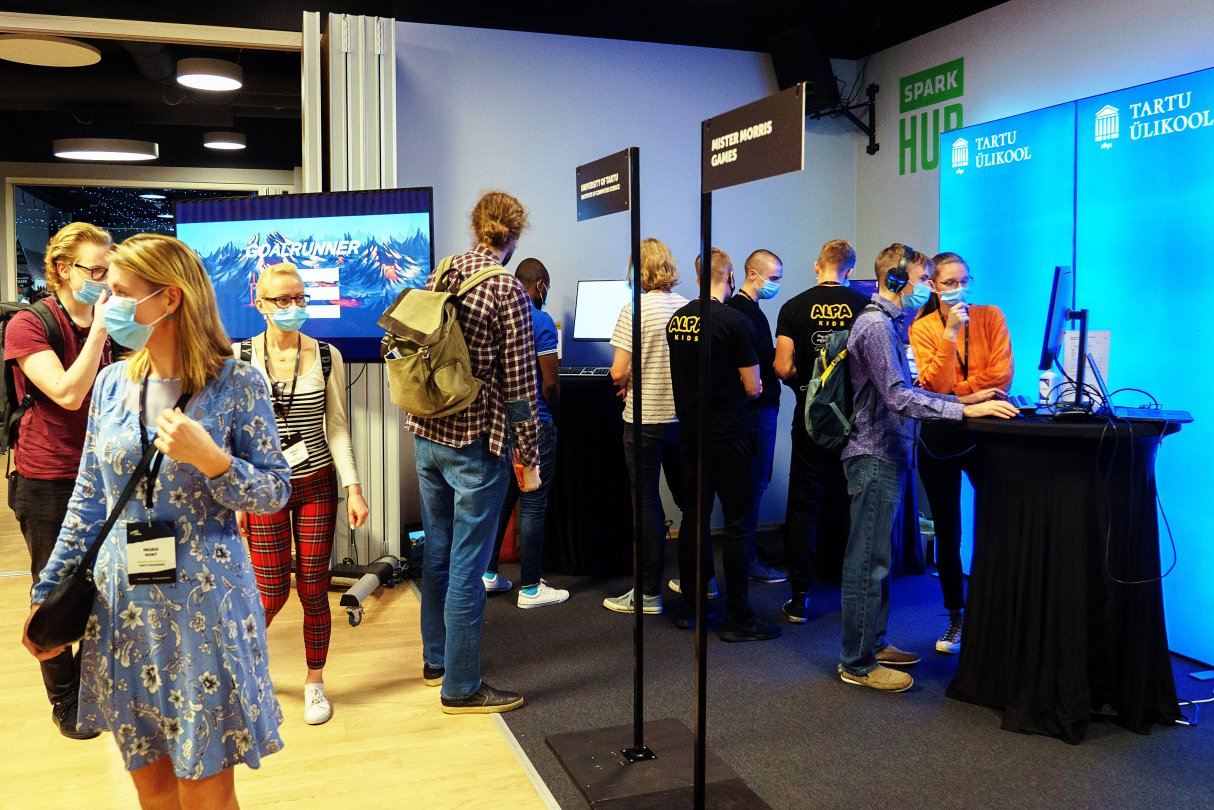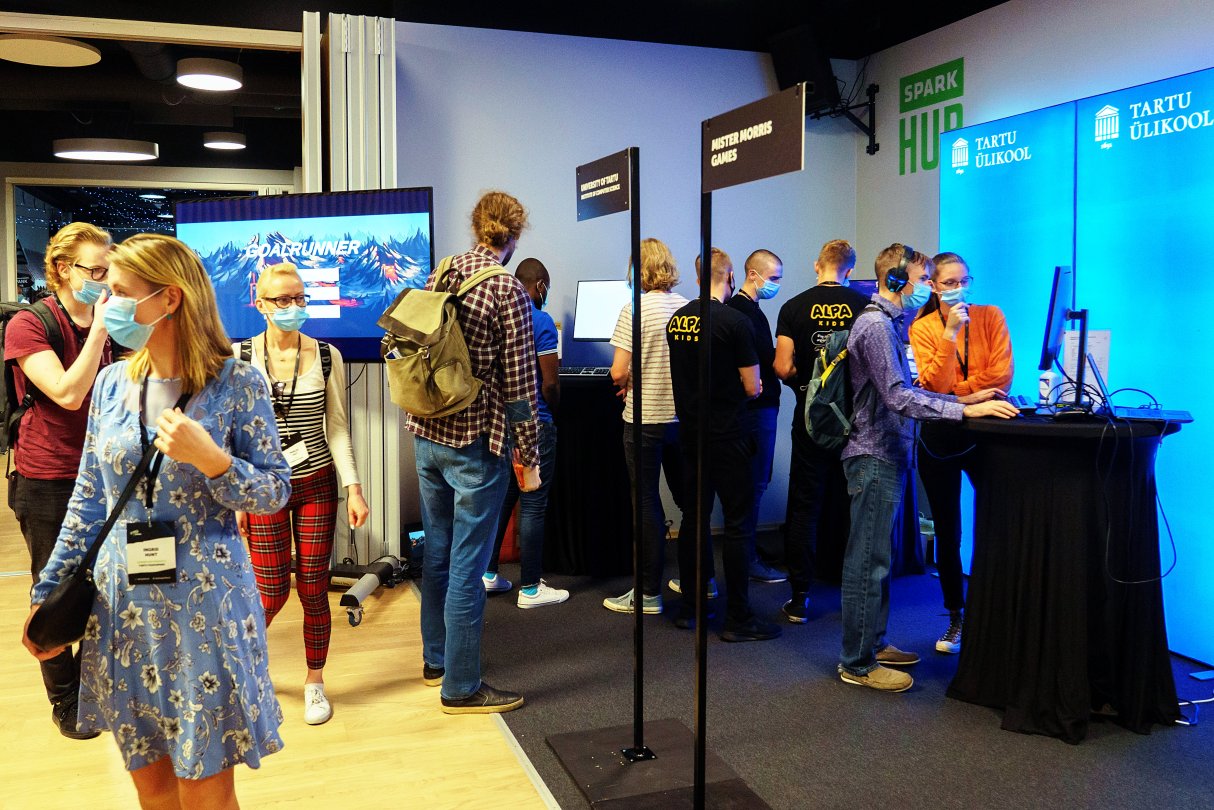 Daniel Nael showed 3 of his games. The real-time strategy game in space named Icarus. That game was also his Bachelor's thesis. The innovative gameplay mechanic in Icarus is that the game world is slowly becoming inaccessible. This creates a new level of crisis in an RTS game, where being able to recover from crises is the key to successful gameplay.
The other 2 games were mobile games Slingventure and Space Kits 2048. Both are thoroughly enjoyable mobile games with good game flow. While Slingventure was Daniel's solo project, Space Kits was built with a team during a Discord Game Jam 2 game jam.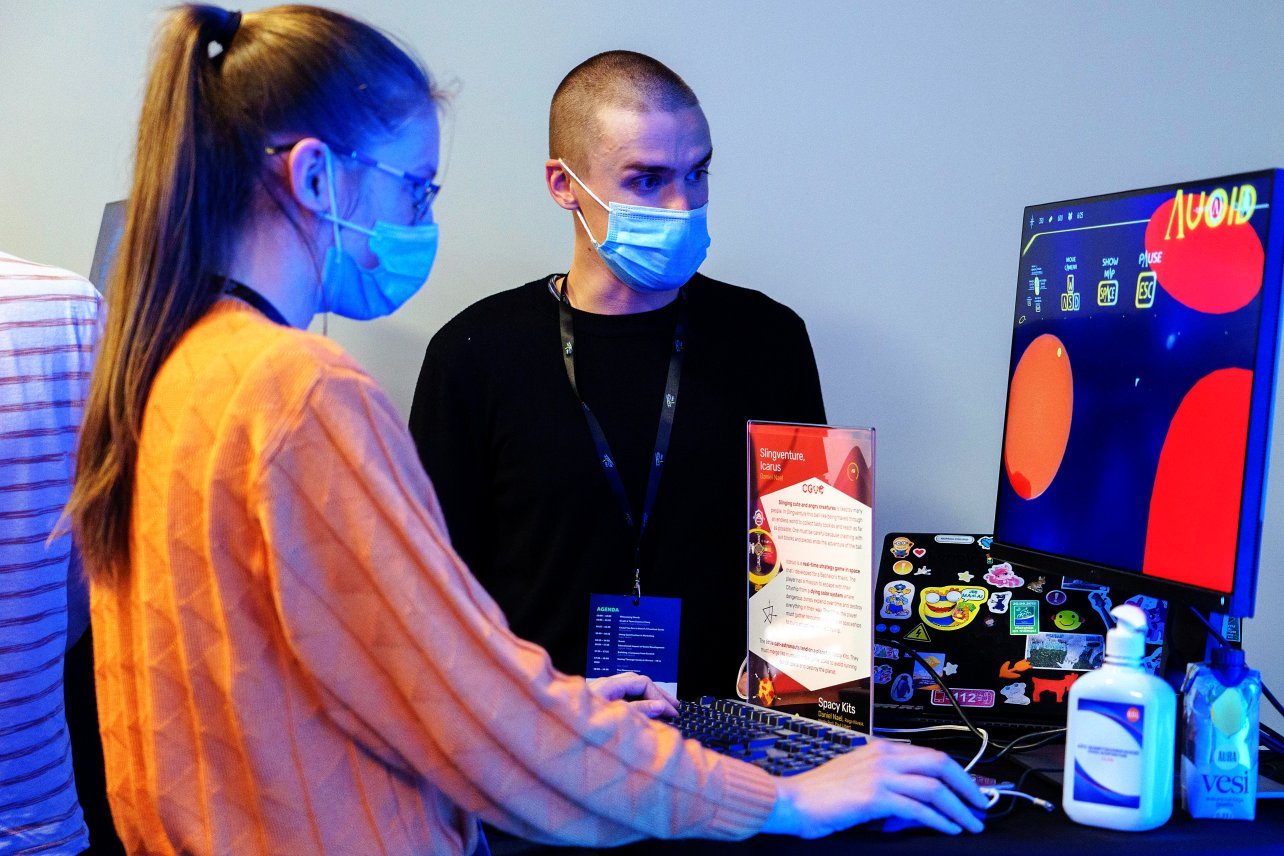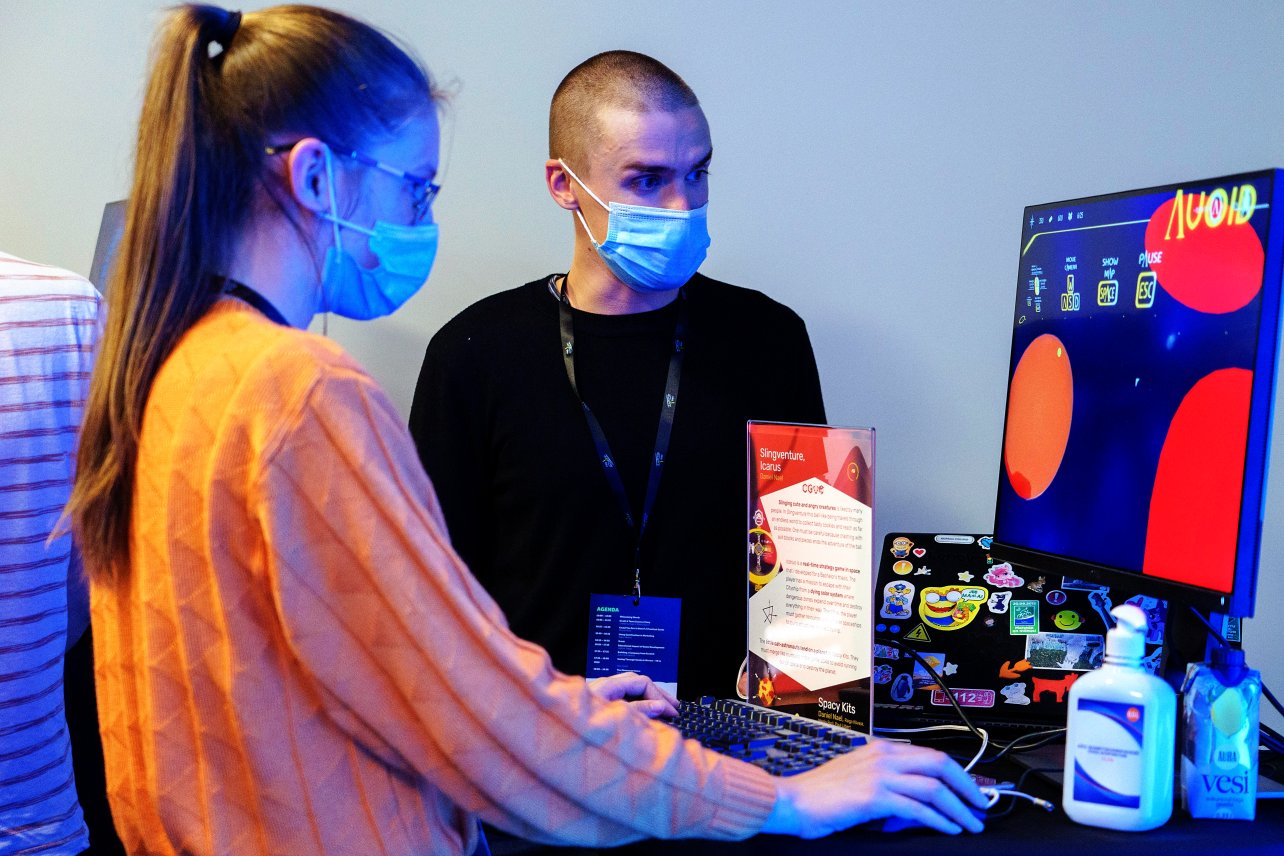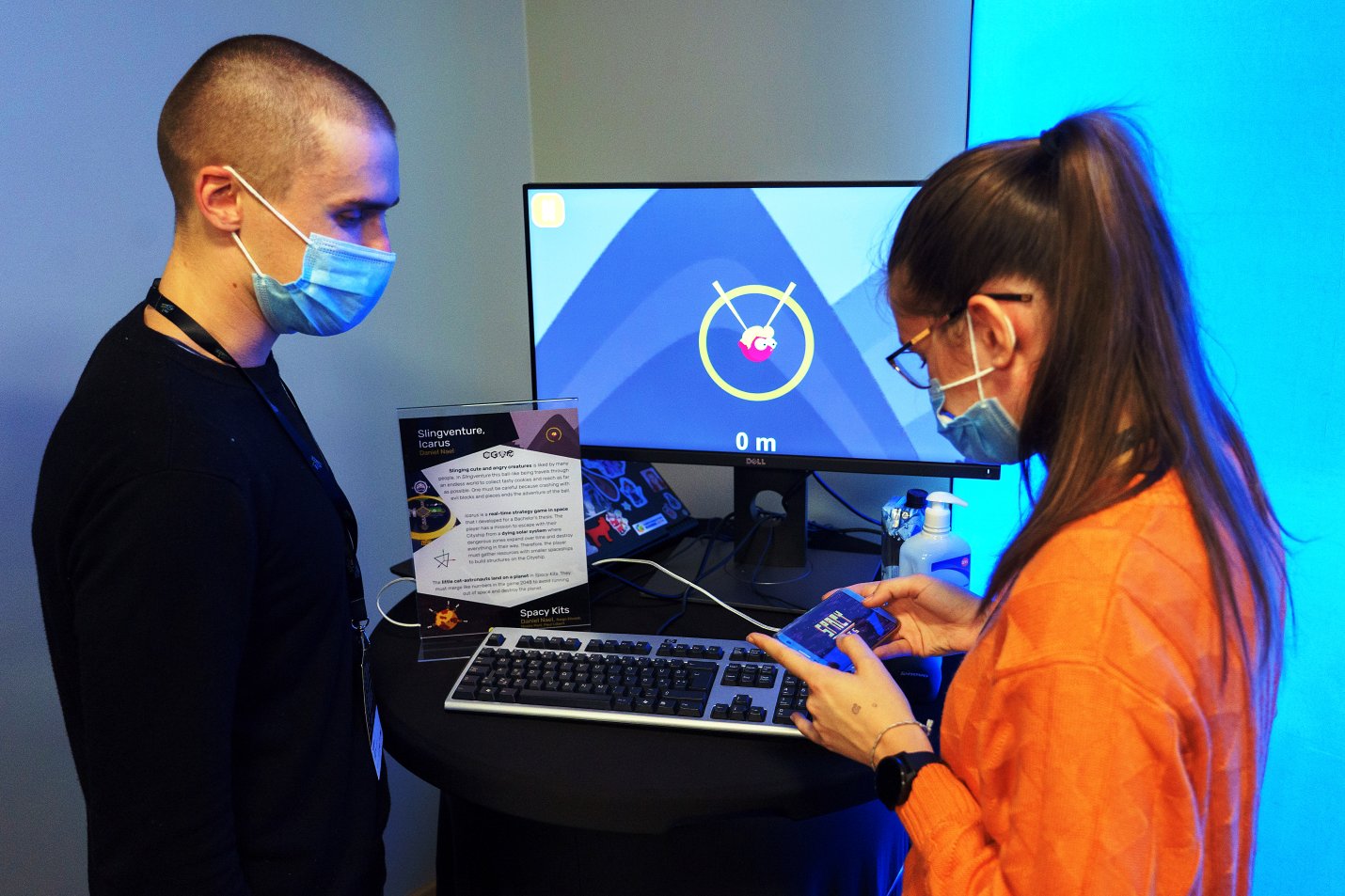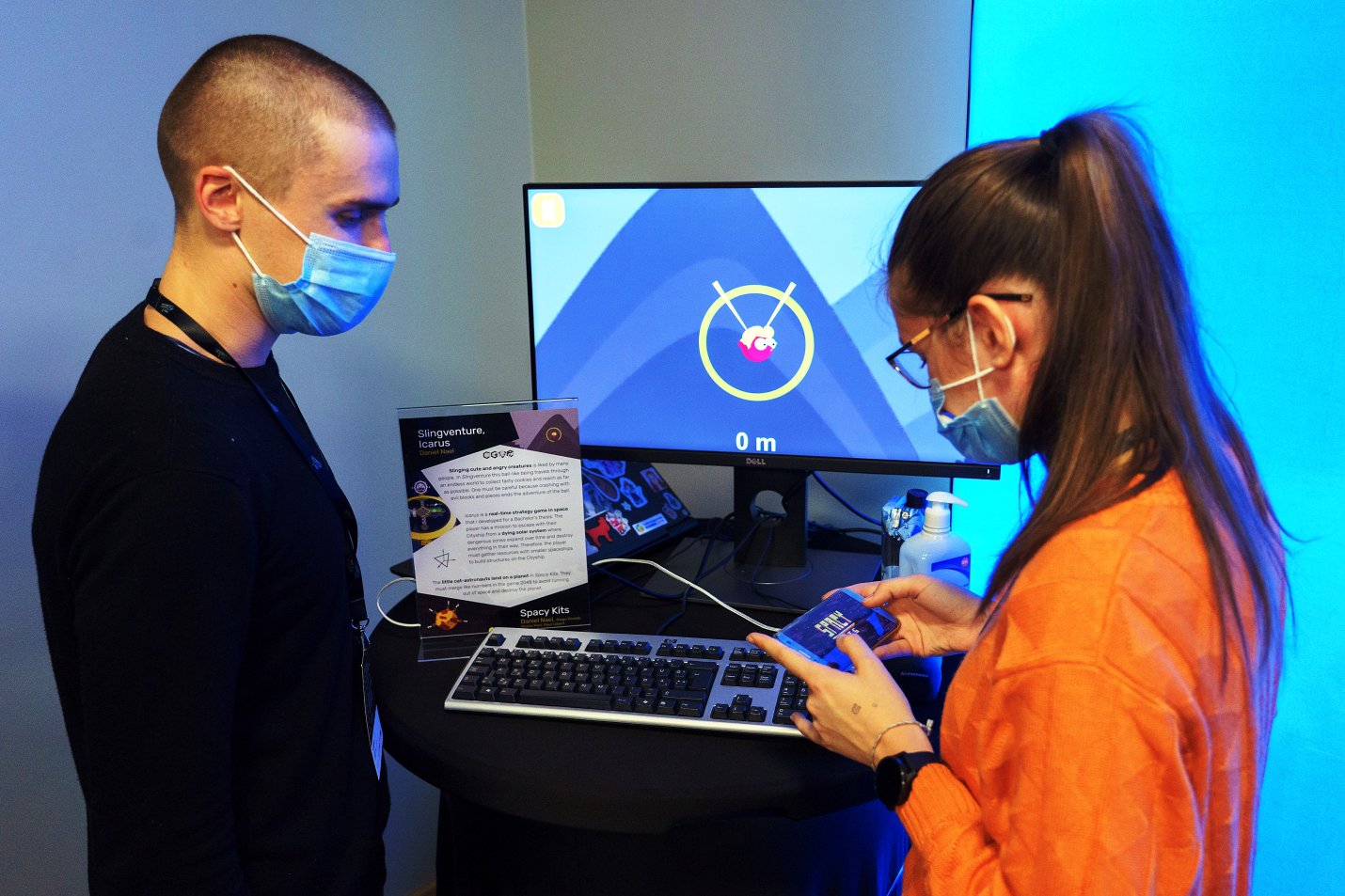 Tanel Marran's showed game was Slingshot, which he had created with a team during our Computer Game Development and Design course. Slingshot won the public's favorite game award during that course in the fall of 2019. The core mechanic in this platformer game is for the main character to throw an orb and then magically propel themselves towards the orb. This mechanic can then be used to solve a number of tricky platformer puzzles unique to that innovation.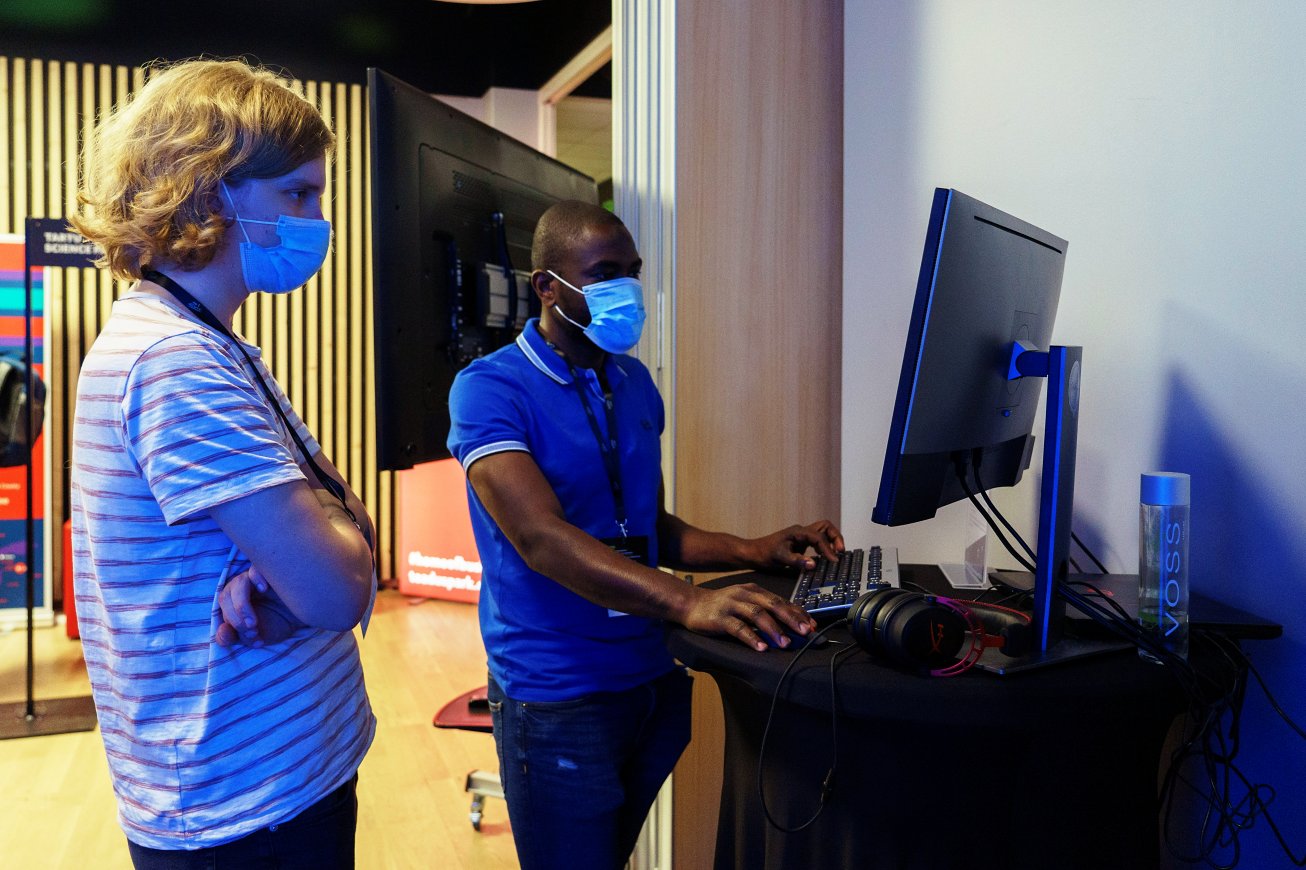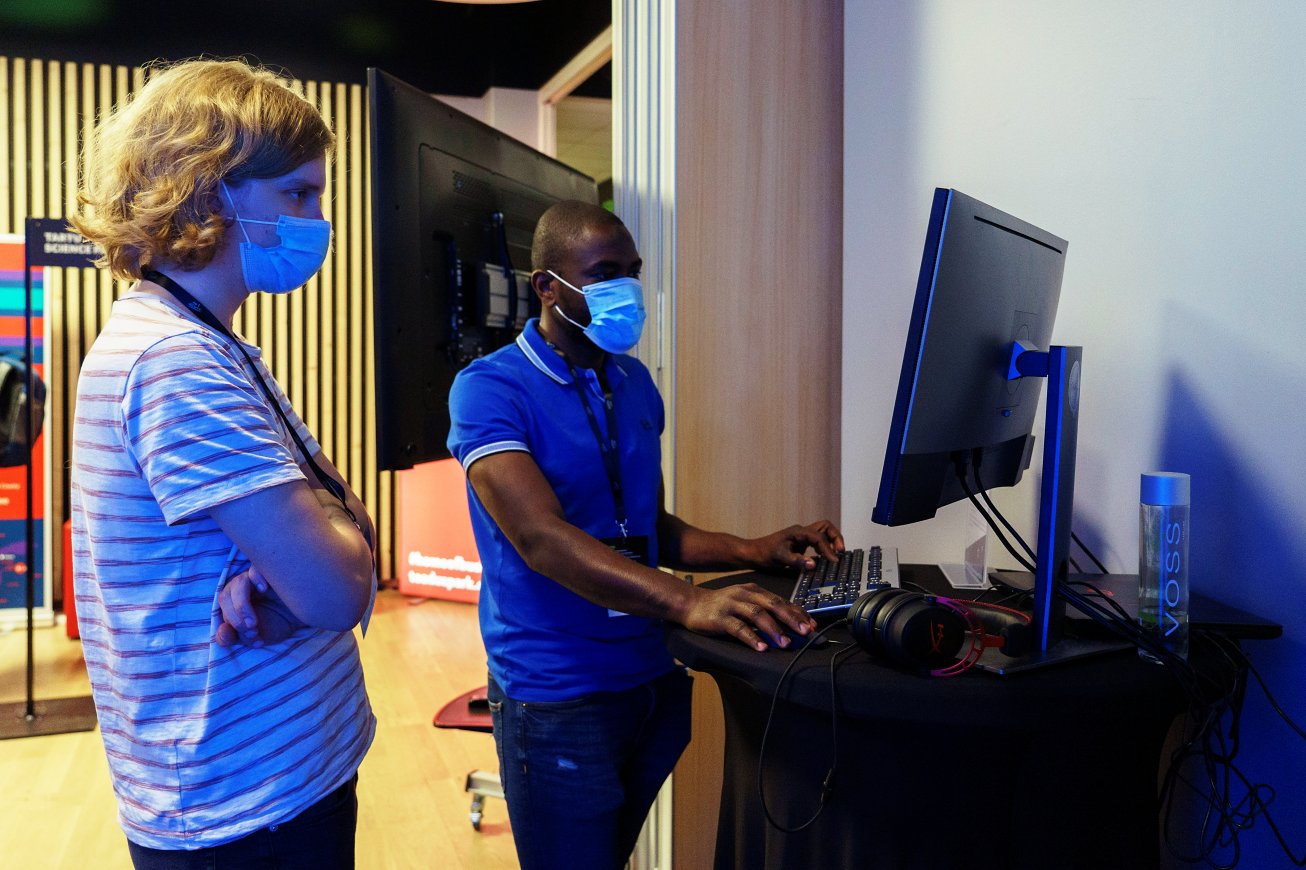 At the third table Jaanus Jaggo was showing his new game Blastronaut, which just had a demo release on Steam. Blastronaut is a 2D mining game in a procedurally generated world. Besides showing his game and talking to visitors about our game development courses, Jaanus also gave a short talk about the state of game development education here in the University of Tartu.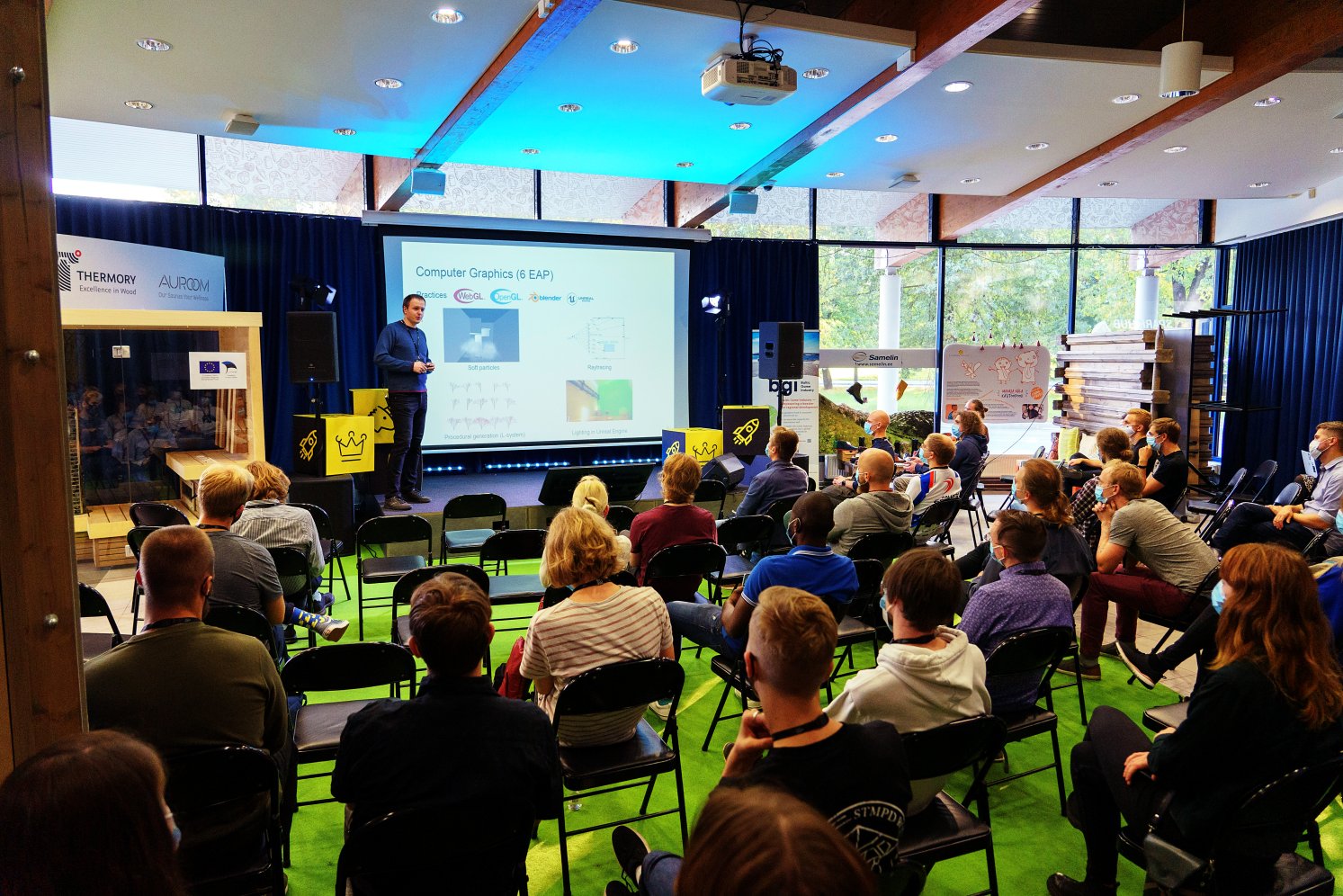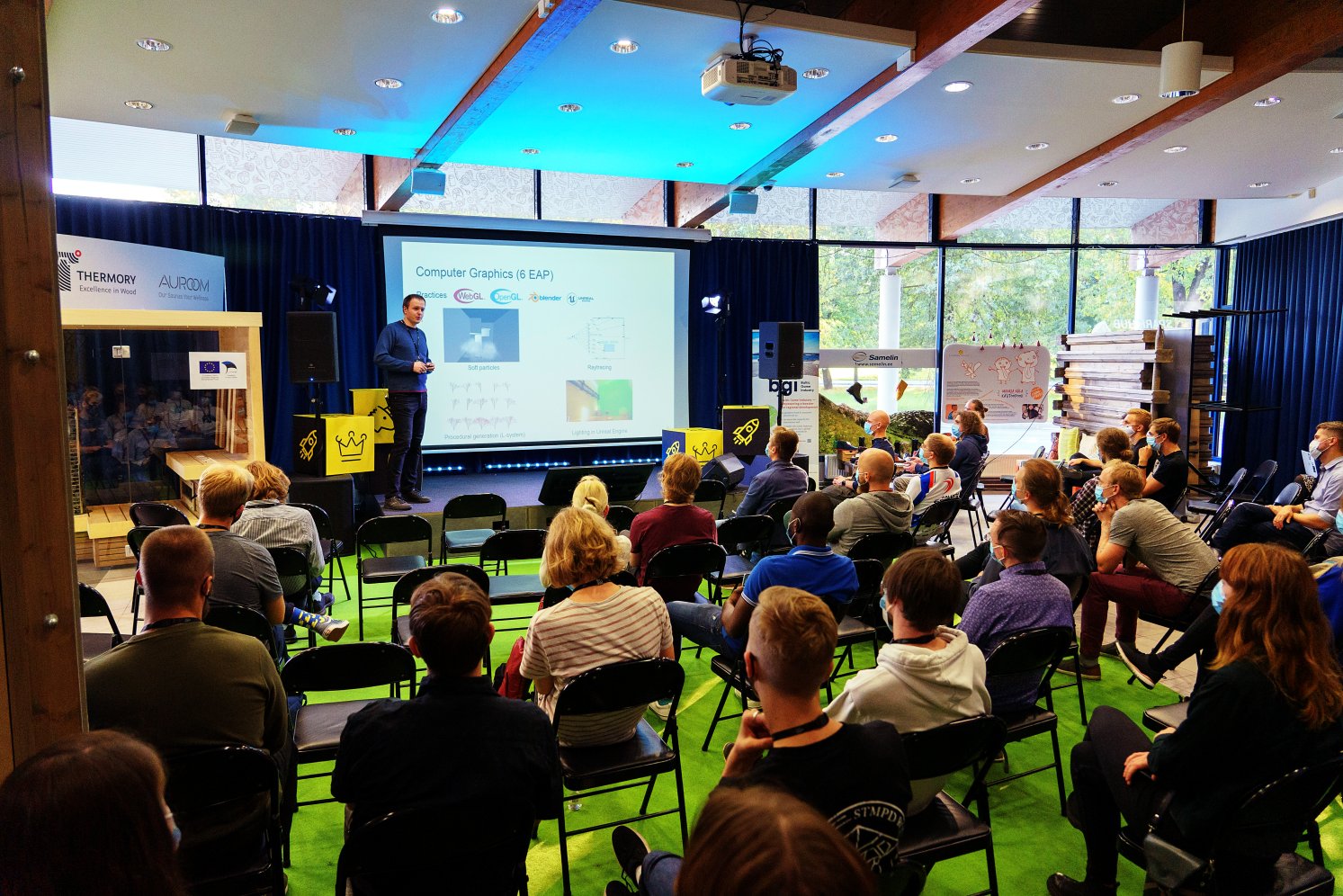 Big thanks to the organizers of sTARTup Gaming for promoting game development and to Henry Narits for the photos.