To give our game development, computer graphics, and virtual reality student projects an outlet, help our outstanding students network with the industry, and celebrate the Delta building anniversary, we organized our second expo on the 28th of January. The area around the CGVR Lab in Delta transformed into a fun little fair. In total, there were on display seven remarkable PC projects, six virtual reality experiences, and four different companies from our partners at EEVR.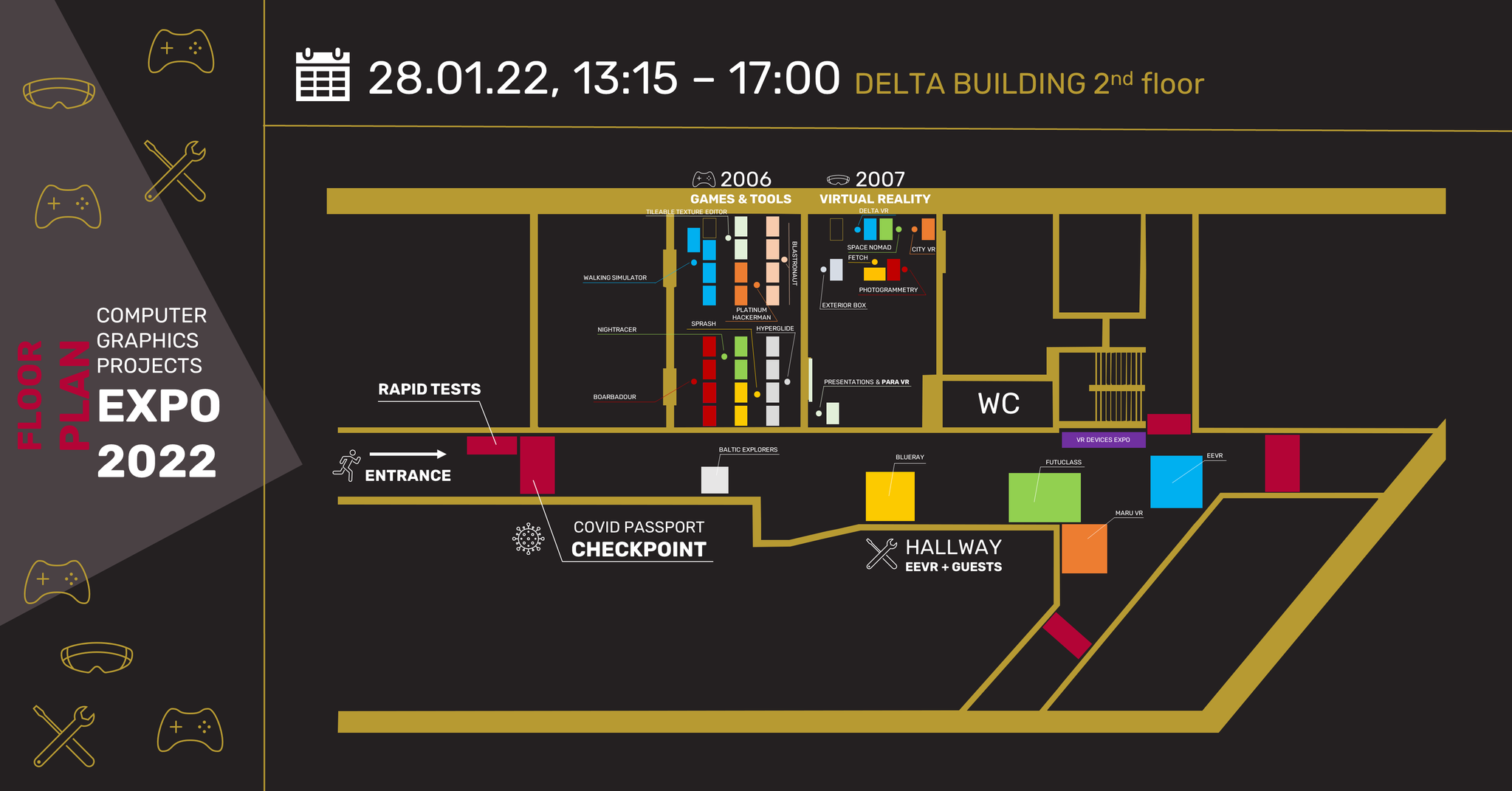 The showcased PC games and computer graphics software were: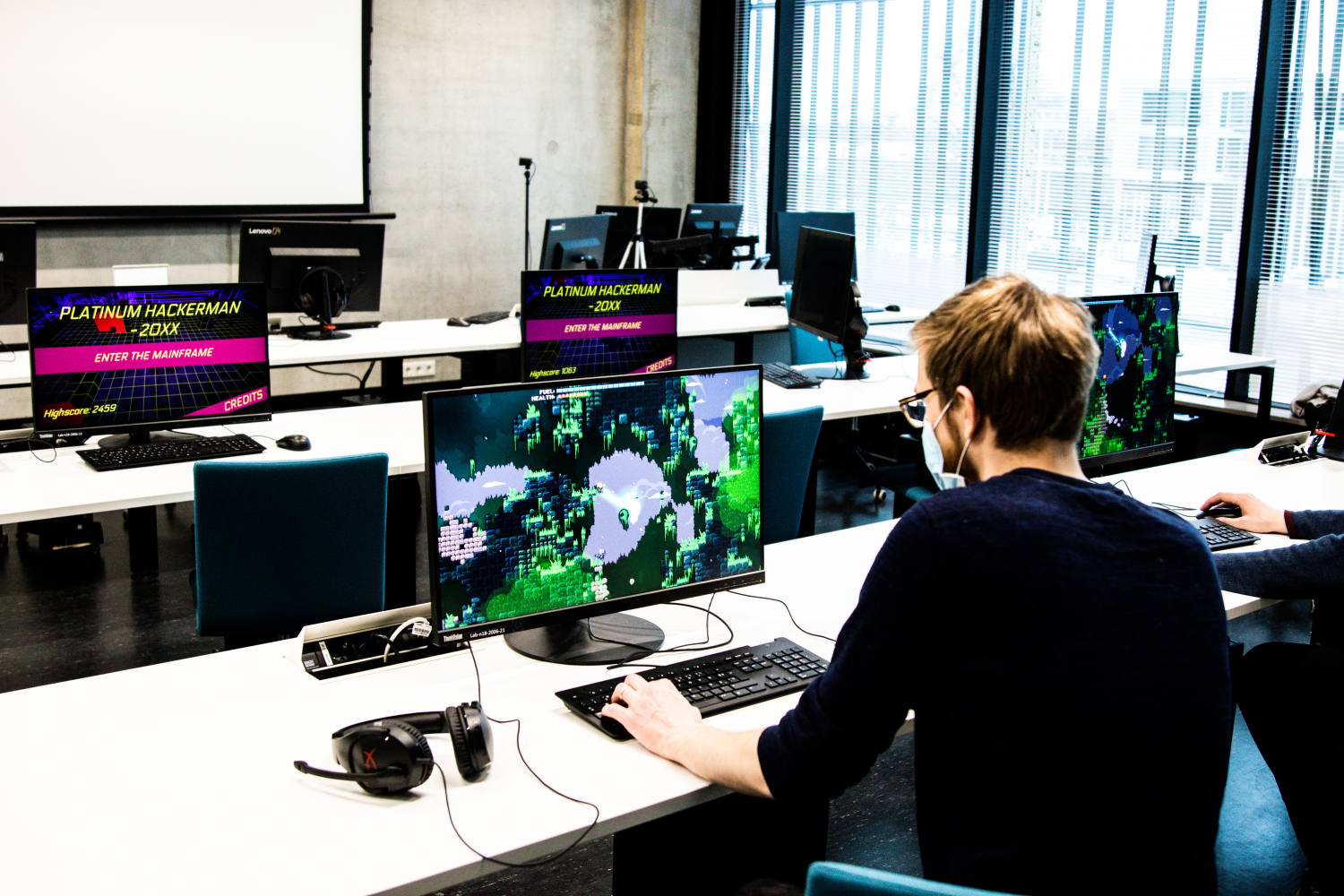 The VR experiences available were:
Visitors of the event were able to come and play the games, try out the tools, experience VR, and, most importantly, talk to the authors of the projects. The students themselves experienced new people playing their games for the first time, seeing unexpected ways how people actually do that. An expo experience is an immense learning opportunity we very much believe our students should get to have in their studies. We find that sharing video games with a larger public in such events provides everyone with an opportunity to learn what our students do and study in the Institute of Computer Science.
Showing the students and other potential visitors what is currently being worked on in the field of extended reality in Estonia, were four amazing companies from EEVR. These companies showed their latest products while describing their challenges and business models to the students. We believe early collaboration between our students and their potential future dream employers is essential in developing a good career path. The companies showcasing their work at our event were:
Our heartfelt thanks to them for joining and enhancing our event!
Besides the expo part of the event, there were also short talks given by both students and companies. These talks lasted about 20 minutes each, there were about 5 minutes for questions and the stage was moderated by Madis Vasser.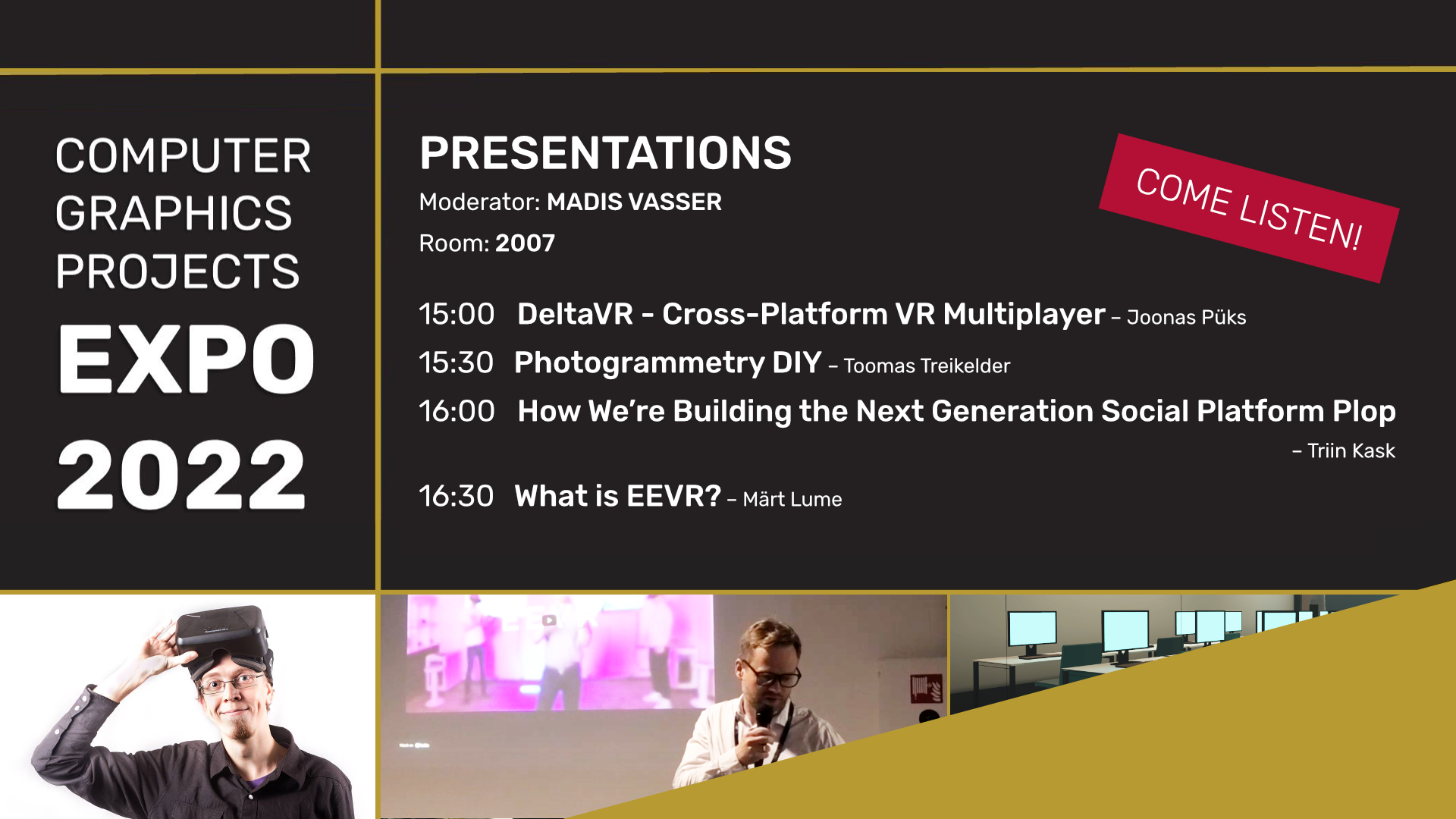 Egon Elbre gifted us his video game design and development book collection. Our lab students can now use these books for their projects and thesis works. Thank you a lot, Egon, we hope these help the games our students make to be even better!
Supported by Futuclass we were able to showcase the insides of the hallmark virtual reality devices!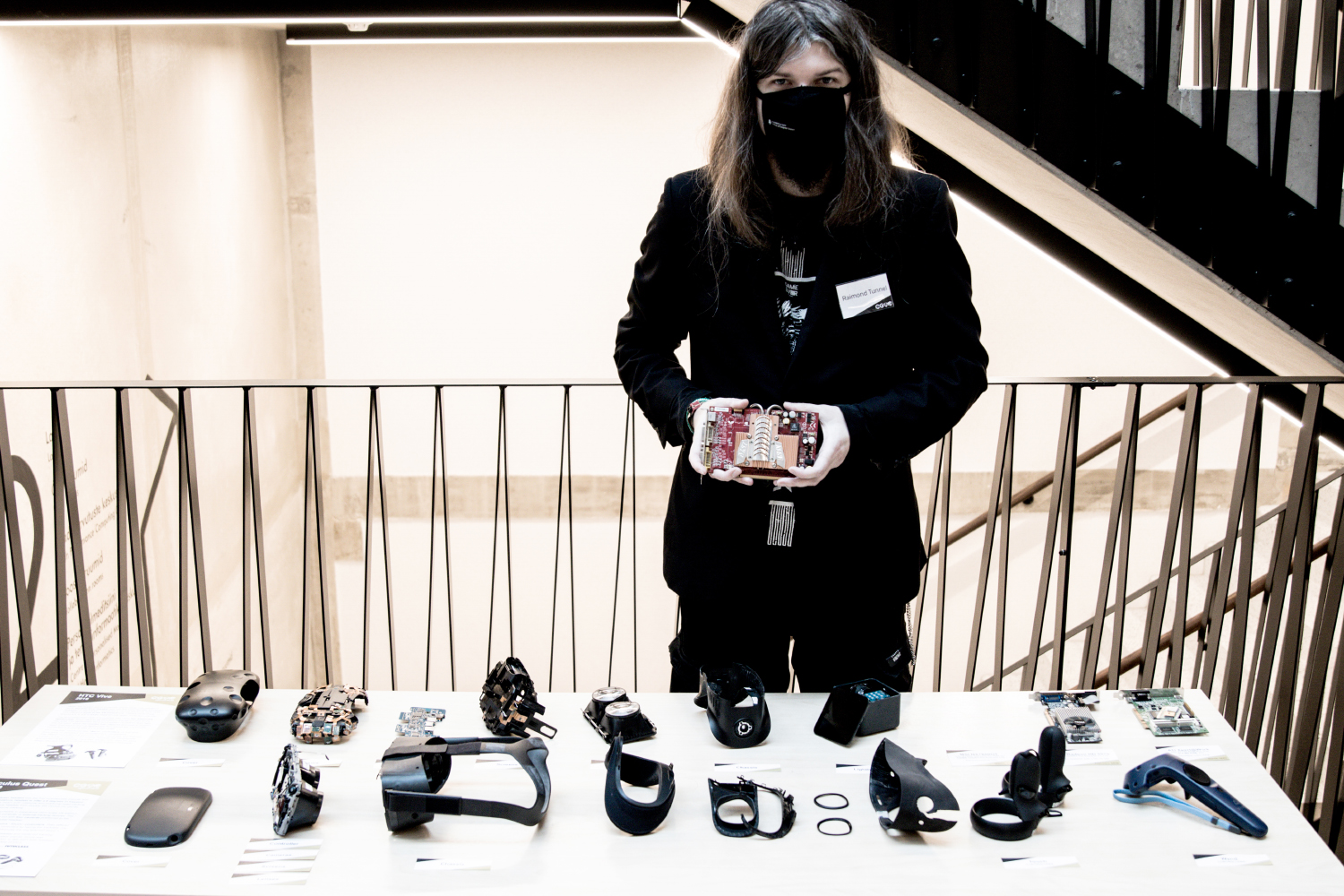 Visitors from Gamedev Estonia made a short video report of the event.
We are very glad to have been able to organize such an event again despite the ongoing Covid situation. Every precaution was taken to make sure no one got infected and as far as we know, no one did. Overall everyone really enjoyed being able to discuss with each other all sorts of game development and virtual reality topics, play the games students had made, and give them feedback, of course. The students felt that the feedback they got was very valuable and the event turned out not to be as frightening as they first thought it might be. The inspiring presentations and getting to know what people are working on right now in both the industry and academia were very informative and useful for everyone.
Thanks to everyone who participated and attended our event! We hope to see you again in January 2023 at our next expo!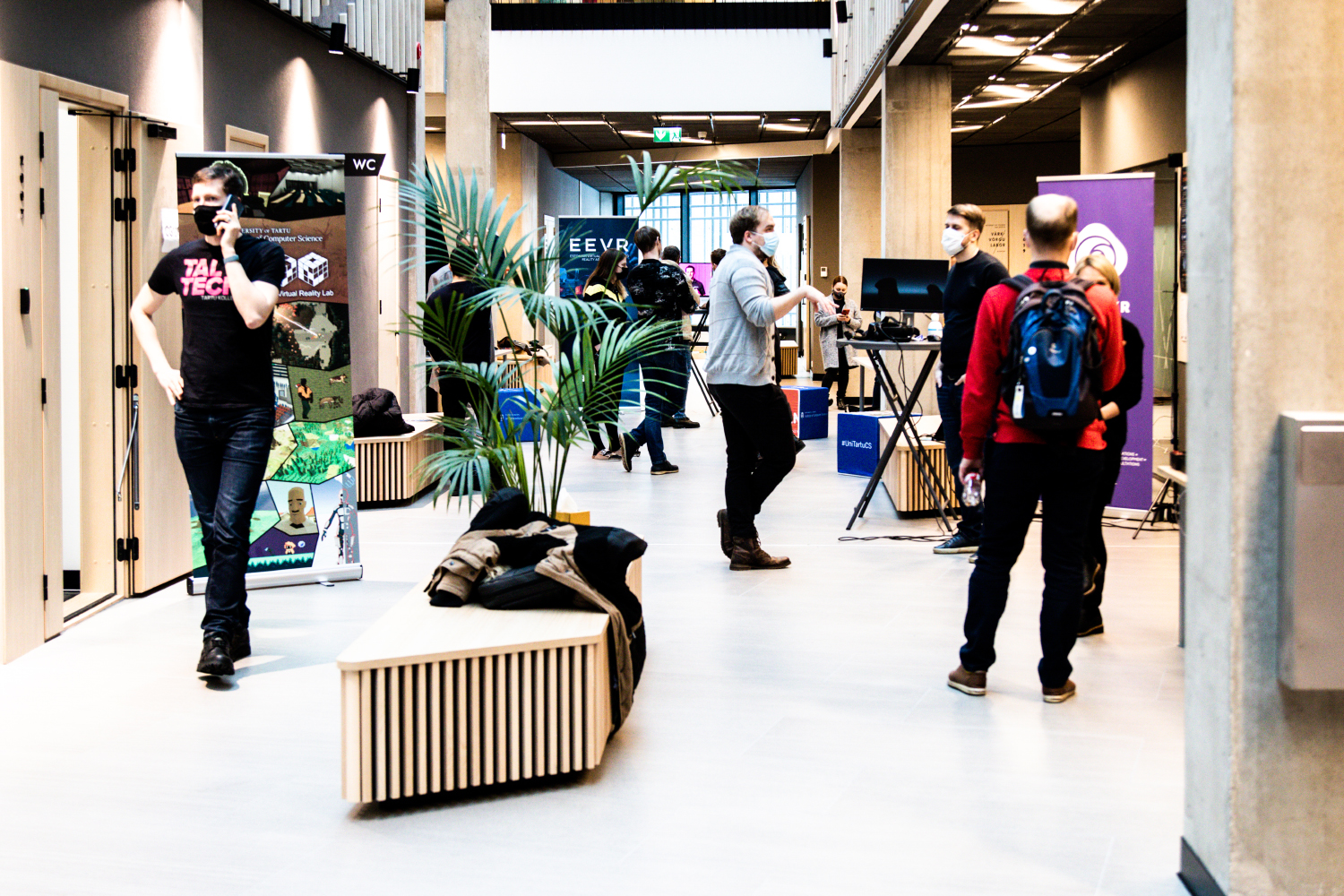 Photos by Olevus Art