In the Teaduslinn 2019 open air science fair (organized during the Tartu Hanseatic Days event on the 20th and 21st of July) our students showed their fantasy themed computer games. The games were made during our courses on game development and computer graphics as well as Bachelor's theses. In total there were 4 games exhibited.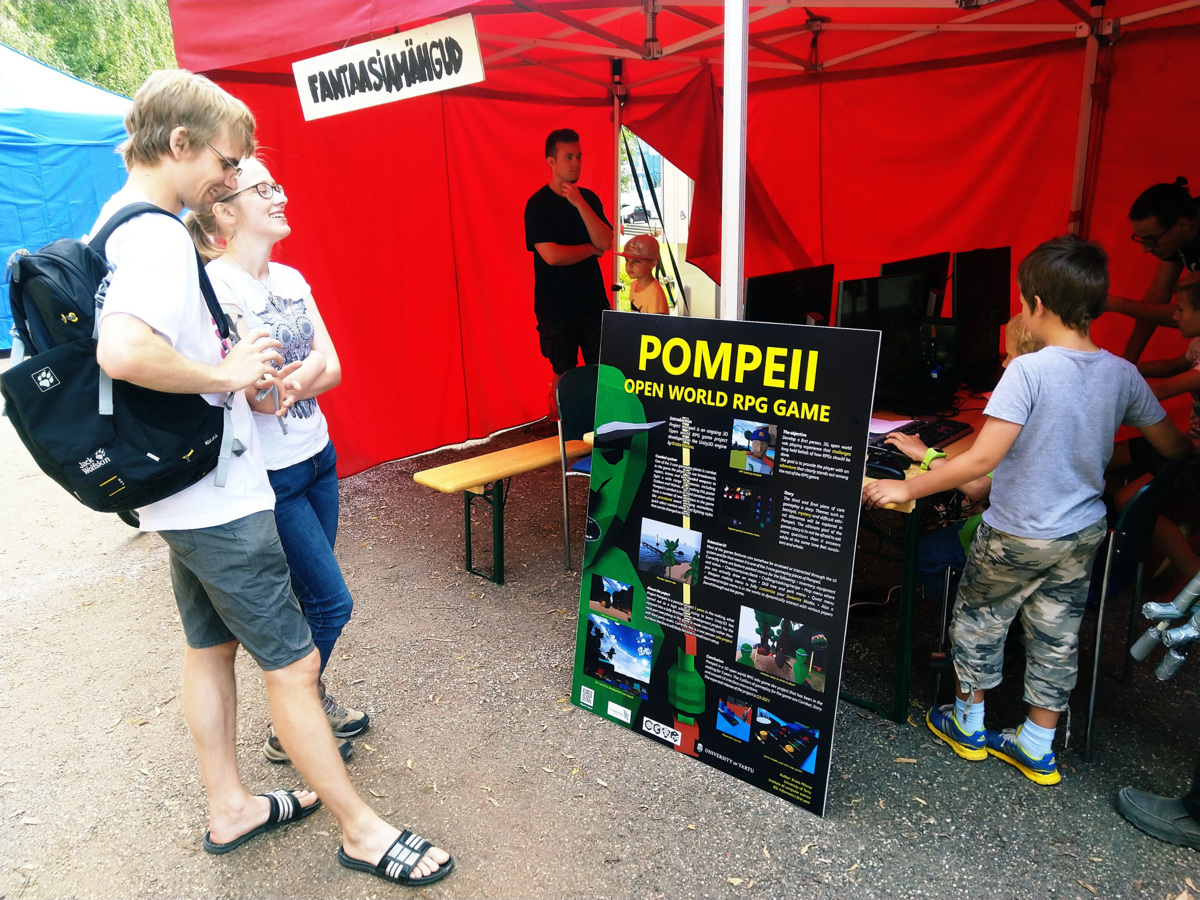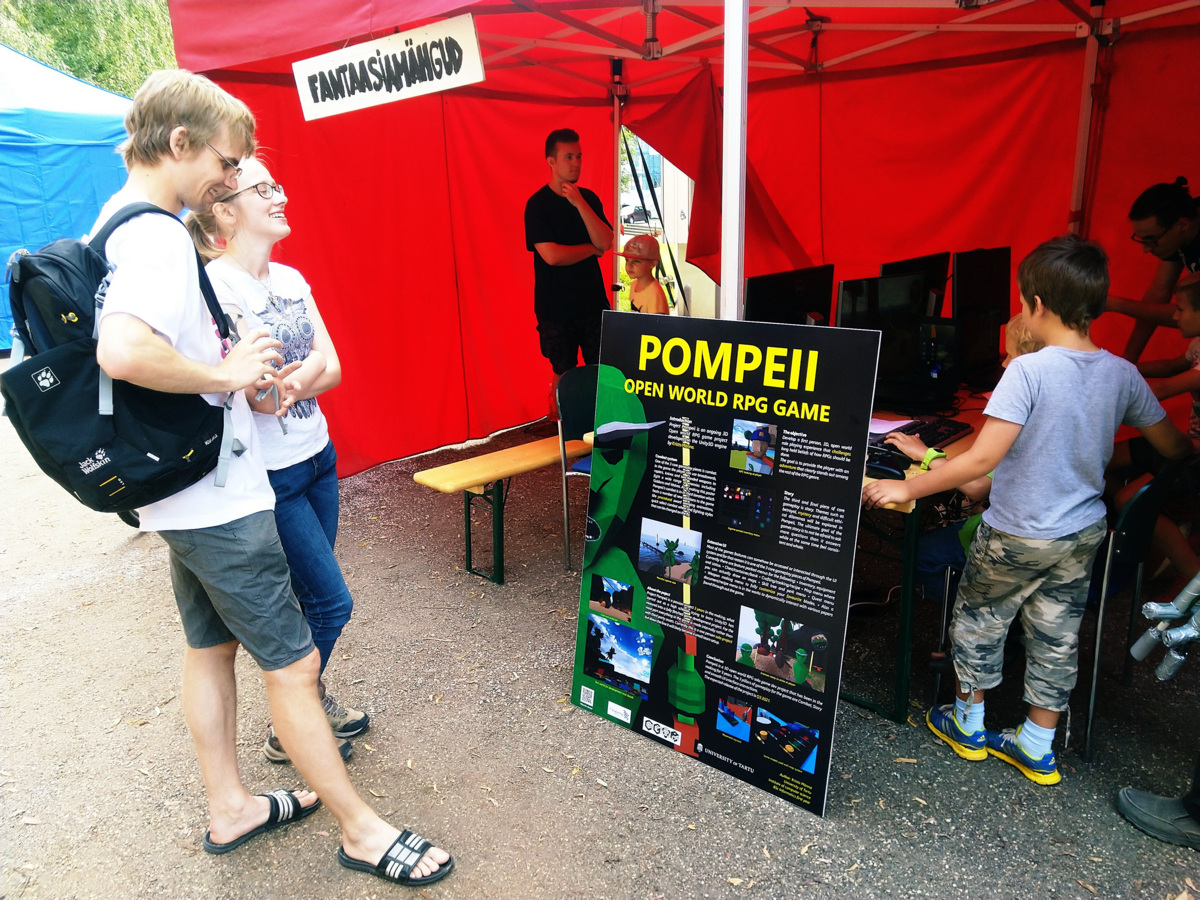 Pompeii by Kristo Männa
Pompeii is an open-world role-playing game inspired by games like Gothic and Risen. From modern games Pompeii could be compared to Oblivion and Skyrim. The player experiences a 3D fantasy world from the first person view, they can take and solve quests, battle evil goblons with a sword and craft various items. Kristo had started building this game already in high school. During the university studies he has improved the game every semester with the knowledge learned from our different courses. The game also won first prize at the Institute's Student Project Contest 2019 in the 1st year Bachelor's category.
Fall by Oliver Vinkel
Oliver describes this game in the title of his Bachelor's thesis as a turn-based tactical role-playing game on a hex map. The game takes place in a forest filled with wolves who want to eat the player character. Goal of the player is to use the bow and stealth to hunt down the wolves before that. The turn-based combat of this game reminds many cRPG games like Divinity: Original Sin or Torment: Tides of Numenera. Although as the game world consists of hexagonal tiles, it is more like the original Fallout 1 and 2 games. During the excellent thesis work on this game Oliver did thorough research into game mechanics in similar games while passionately developing Fall.
Vara de Mara by Helen Õunapuu, Rain Eric Haamer, Ott Adermann
Vara de Mara is very reminiscent of the combat in early Heroes of Might and Magic games. Combined with the card-based randomness of available moves for each unit the game provides an enjoyable and exiting gameplay loop for the player. The units are also each very distinctive with varying different skills and they represent the well known fantasy tropes. The game was developed during our Computer Game Development and Design course during one semester.
Reality Shift by Kirill Grjaznov, Aleksandr Titov, Aleksei Beljajev
This 2D platform puzzle game is like Trine, but instead of changing the characters the player changes the environment. To solve a level one must utilize the different rules of distinct environments in the game that the player can change at will. For example if there is a flow of water blocking a path, switching to the fire reality will evaporate it. Of course the player needs to be good at platforming as well. This game was also developed during the Computer Game Development and Design course in one semester.