Fans of video games, computer graphics, and extended reality gathered on the 27th of January in our third annual expo.
Our lab and the nearby area became a meet-and-greet area for our students and the local industry. Seven Estonian video game and extended reality companies showcased their latest works. Our students showed ten outstanding course projects and in‑progress thesis works. We had a table of augmented reality widgets where everyone could try Tilt Five and Nreal Air with Steam Deck. Our EEVR partners demoed the Meta Quest Pro. There were talks about recent video game popularity trends on Steam, the future of virtual reality, and the motivations at work in the video game companies Joyixir and Chaosmonger Studio.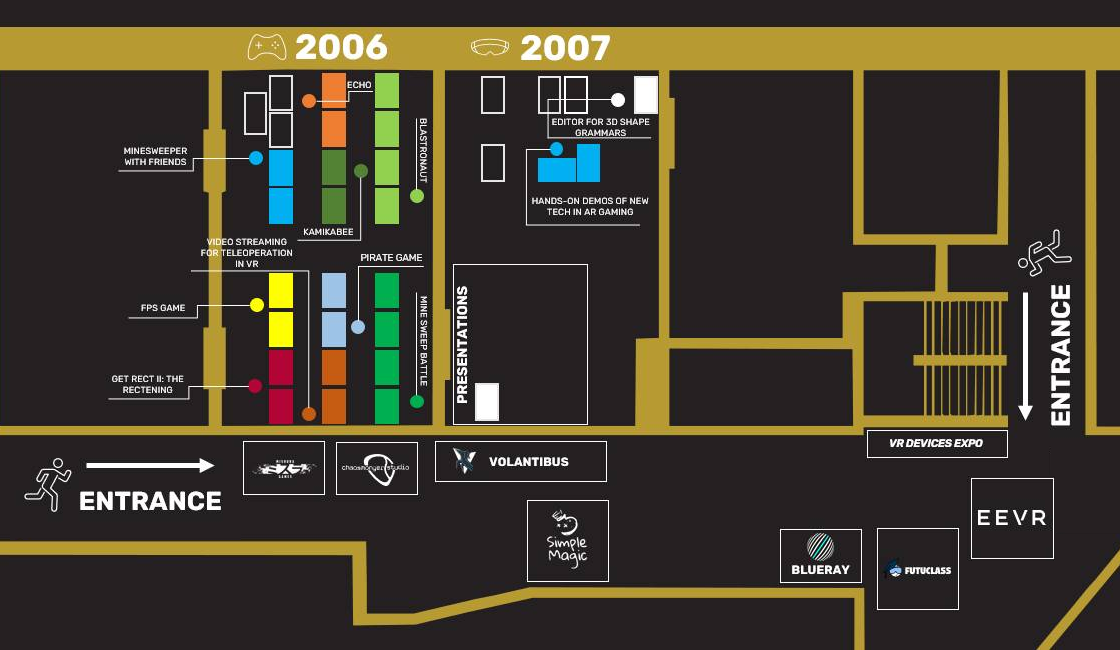 The student projects on show were:
Blastronaut – shown by Jaanus Jaggo, Viljam Ilves, Marek Lepik, and Markus Sulg.
Mine Sweep Battle – a game by Mihkel Roomet, Kaarel Koido, and Muruganantham Jaisankar.
Pirate Game – a game by Ekke-Markus Muttika, Kristo Pool, Timo Tiirats, Savelii Vorontcov.
Kamikabee – a game by Roland Novoseltsev, Helena Sokk, Aral Açıkalın, Sarp Aktug.
Echo – a game by Felix Lettowsky.
FPS Game – a game by Magnus Karlson.
Video Streaming for Teleoperation in Virtual Reality – a project by Muruganantham Jaisankar.
Get Rect II: The Rectening (Recterrection) – a game by Sander Sats.
Minesweeper With Friends – a game by Kaarel Rüüsak.
Editor for 3D Shape Grammars – a thesis project by Mathias Plans.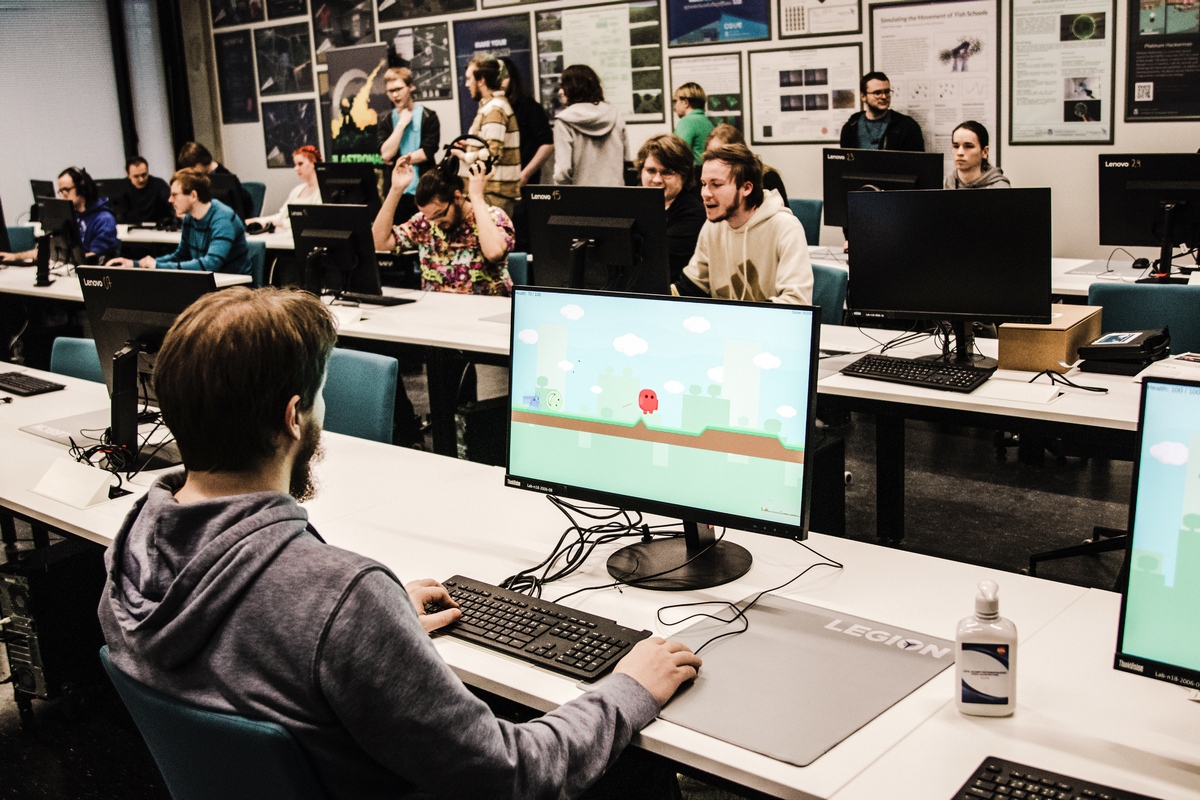 At the augmented reality (AR) hardware table, our associate professor Ulrich Norbisrath showed Nreal Air, Tilt Five, and the passthrough capabilities of Meta Quest 2. The Nreal Air is a set of augmented reality glasses with a sharp AR display. Connected with Steam Deck, this allows you to play video games on a sufficiently crisp and much bigger AR screen than on the Deck while still being aware of the environment around you. Perfect for gaming in bed and on planes. The Tilt Five allows you to play specific 3D AR games shown on a special mat. You have a unique stick controller to manipulate the object in the 3D augmented environment. Finally, the Meta Quest 2 passthrough allows you to play some simple puzzle games while also still being able to see what is going around you.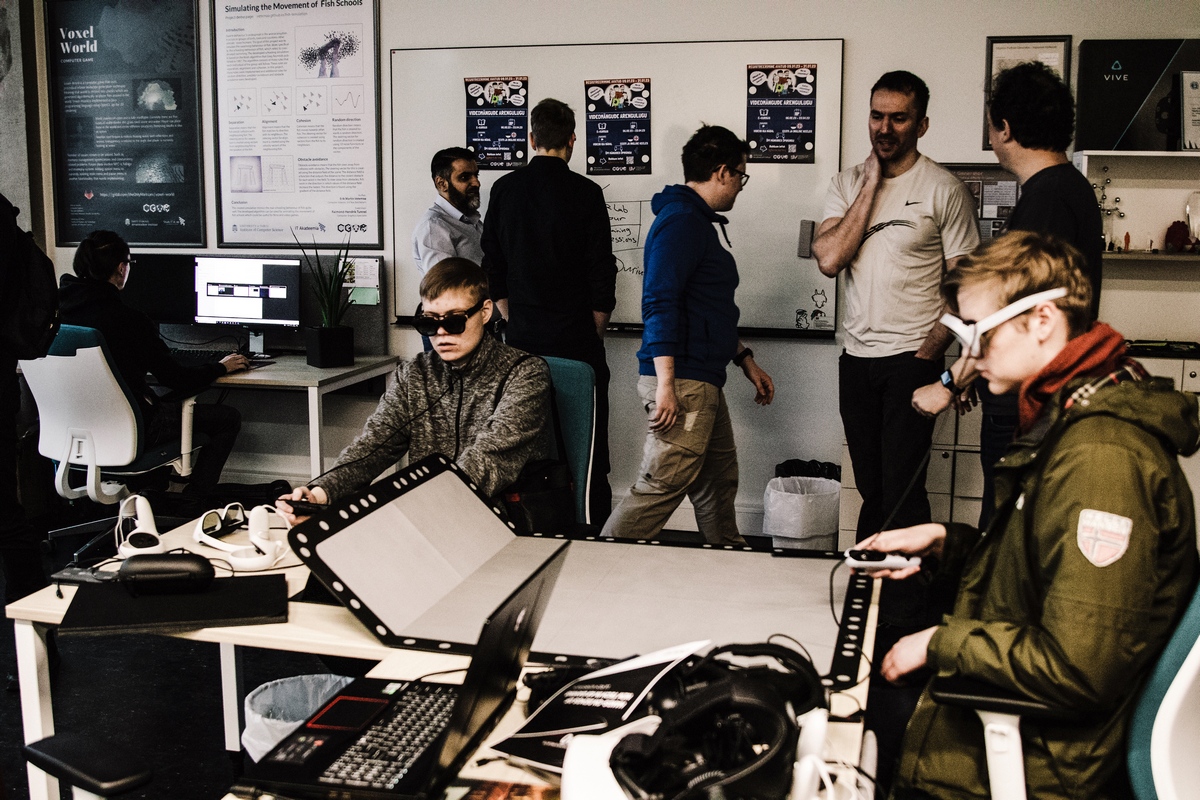 It is immensely important for us that in such events, we also have local companies present to show the students what is happening in the industry. This experience is useful for the students to see what challenges they can aspire to undertake in the job market after graduation. Similarly, it is beneficial for the companies to meet at such events, discuss how things have been going lately, promote their projects, and see the quality of the student works. We are glad that this time we had nine companies that brought their inspiring projects to show everyone.
EEVR is an association of Estonian extended reality companies. They have been our valued and experienced partners in organizing the annual expo events. EEVR  always brings the latest local XR news, software, and cool devices to try out. Blueray makes it possible to experience real-world locations in the past using virtual reality. Take virtual trips to historic Estonian locations and follow the trails of local historical figures through time. Futuclass develops chemistry and physics learning software for virtual reality. Their educational software is used in Estonian schools for learning things like reaction balancing and electrons.
Mishura Games has been hard at work on their awesomely visceral and stylized beat 'em up game IMMƟRTAL. The mentality behind that game is to be easily accessible for players who might not have hardcore fighting game experience. Currently, they are looking for alpha testers. Volantibus is a group of our very own graduates who are actively passionate about developing and showing their games to players. Their game Delivery Mayhem features local multiplayer. For the expo, they made it support three players on a wall-sized display with a vertical split-screen. Simple Magic is a new but rapidly developing company in the Estonian video games landscape. One of their games is a digital version of the board game Ice Cool commissioned by the Estonian board games company Brain Games. Chaosmonger Studio is an extremely experienced studio that has moved to video games from the field of movies. Thus, their three games, Encodya, Clunky Hero, and Soul Tolerance, feature well‑developed immersive worlds, relatable characters, atmospheric visual styles, and a lot of polish.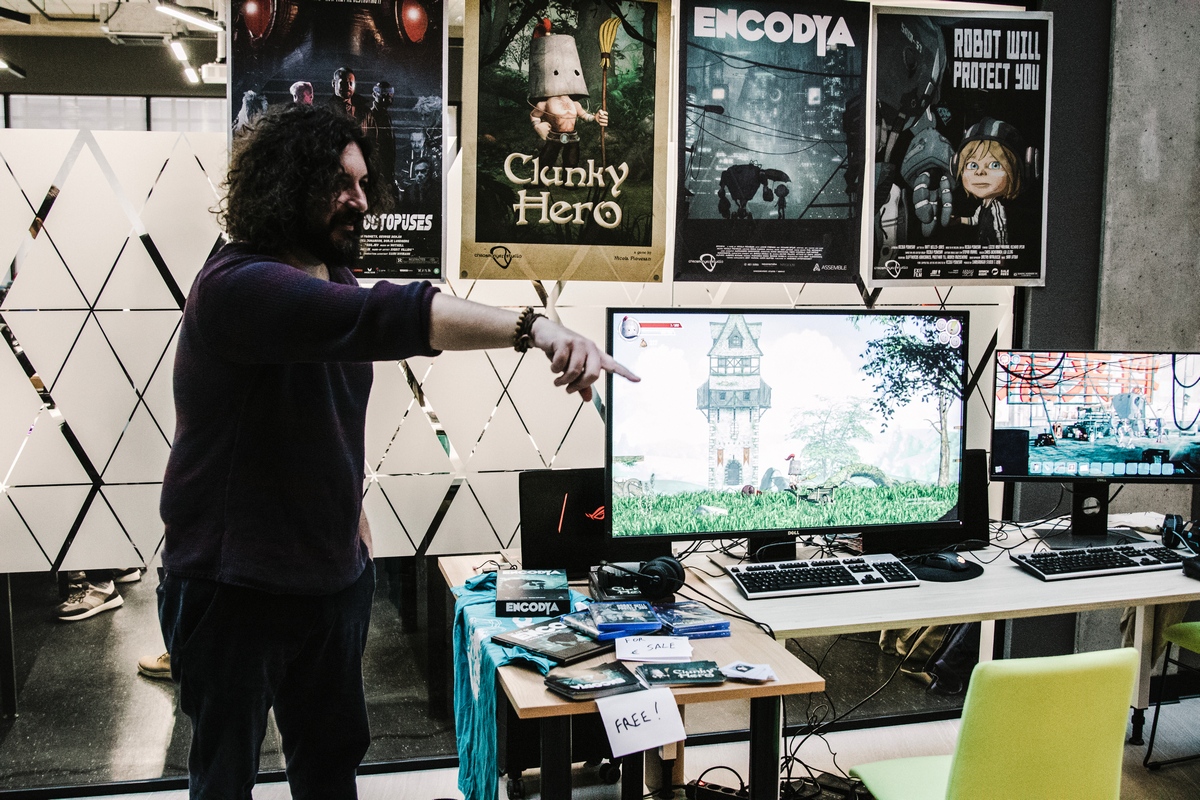 We are very thankful for all the companies who came and were an inspiration for everyone!
During the expo, we had several presentations taking place.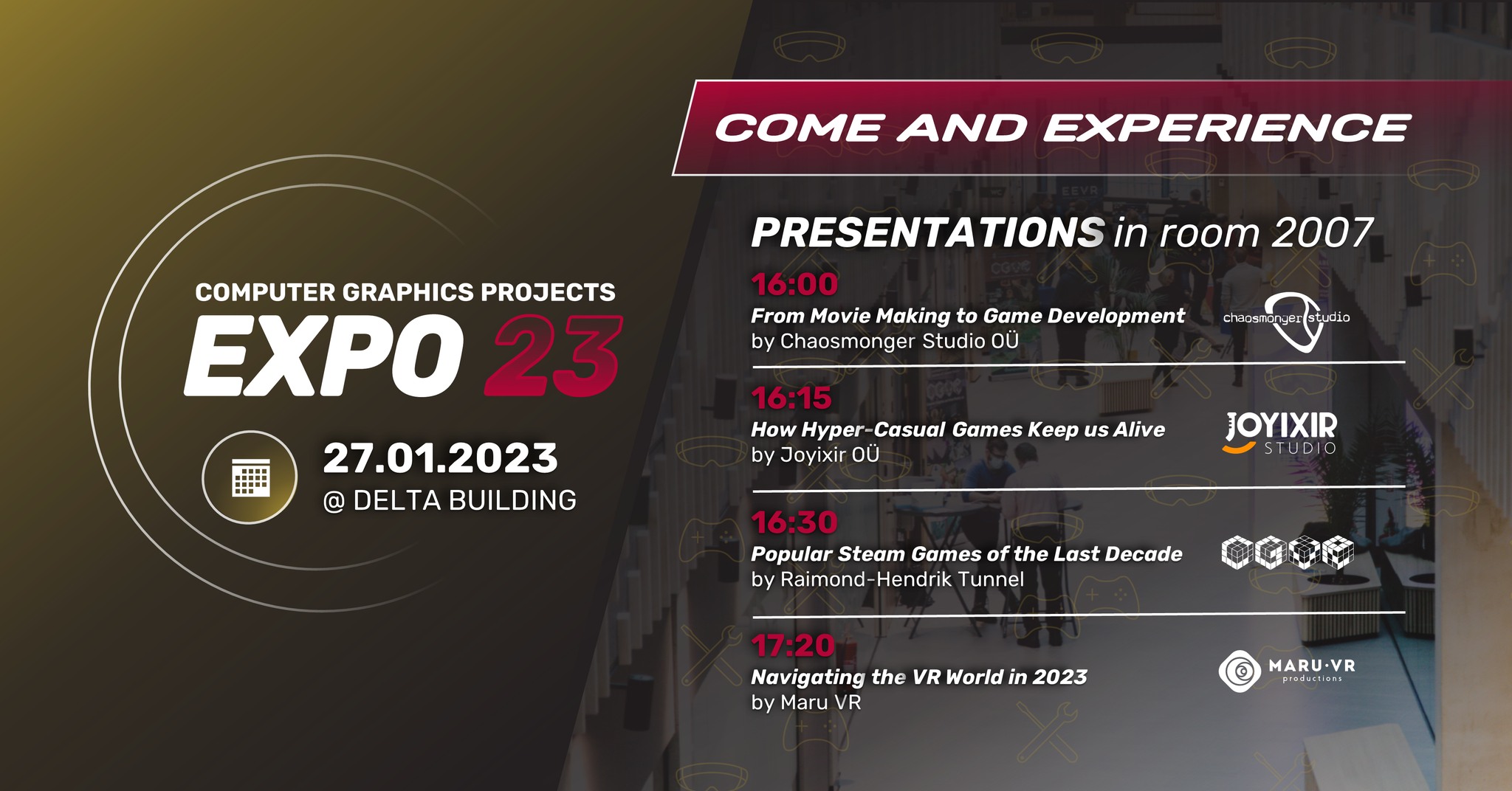 Chaosmonger Studio and Joyixir talked about their road to making video games and their mentality when designing and developing new games. Raimond Tunnel from our lab presented the results of a mini-study about the popularity of Steam games based on nine video game genres. Lastly, Rein Zobel from Maru VR talked about how they made the local news by gaining EU funding and what the future brings for both the software and hardware of virtual reality.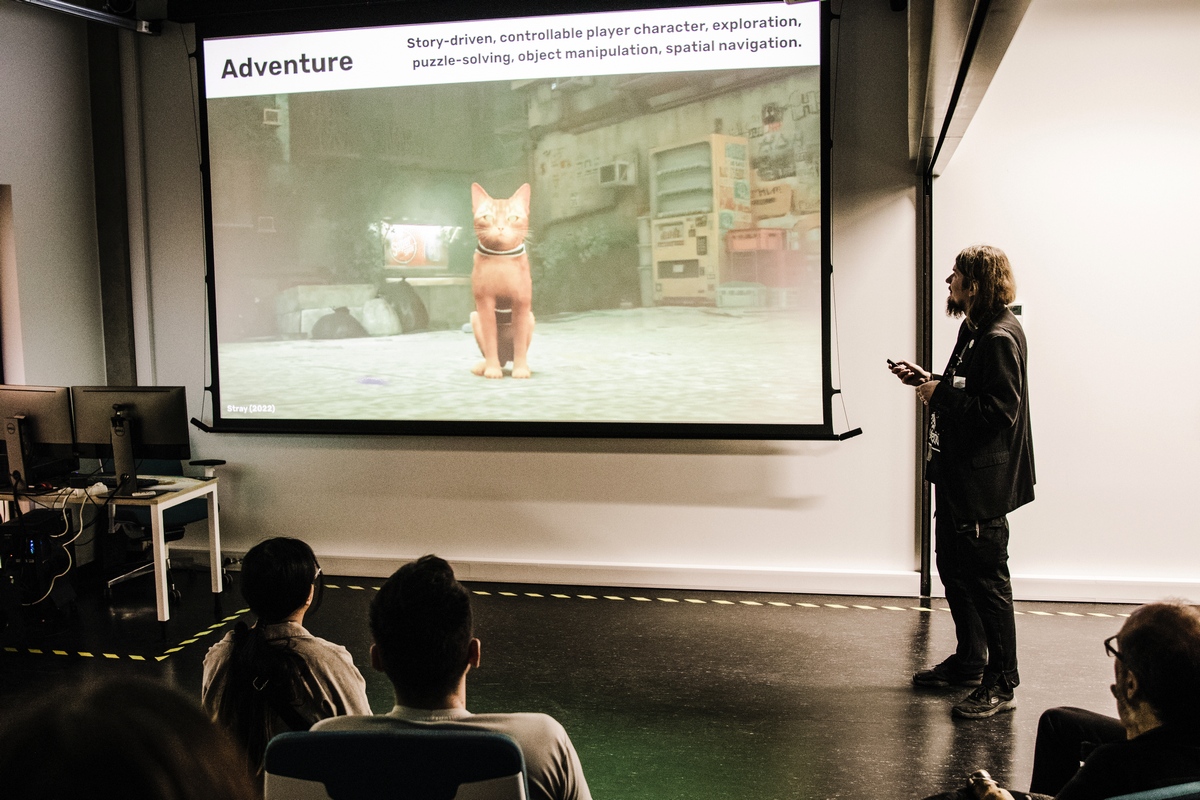 Thanks to everyone who visited and helped organize the event!
We hope you had a great time, and we will see you again, if not sooner than in January 2024, at our next expo!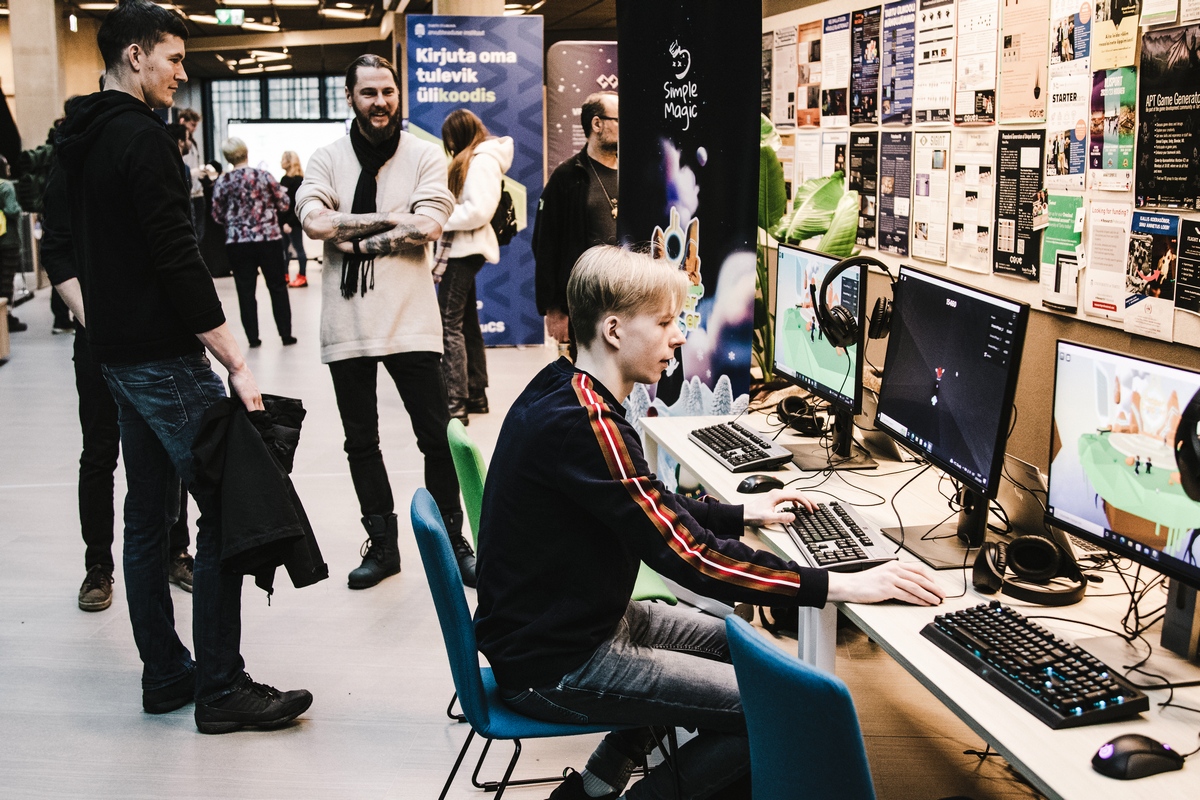 Photos by Olevus Art